Prepend
0 out Of 5 Stars
| | | |
| --- | --- | --- |
| 5 Stars | | 0% |
| 4 Stars | | 0% |
| 3 Stars | | 0% |
| 2 Stars | | 0% |
| 1 Stars | | 0% |
Prepend allows you to show some extra information on the screen of your device when receicing an incoming call (a text or a number).
Go to Config – Callflows.
Under the Actions – Advanced you can find the block prepend.

Once you dropped the prepend block, you can enter a text and/or number that you want show on the screen of your device.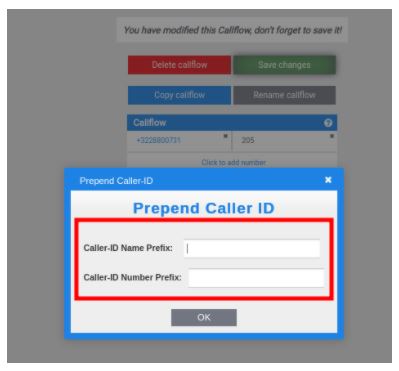 Once you added your text or number you can click on OK and continue the call flow as usual.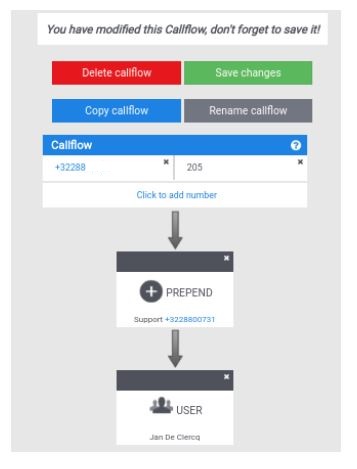 This is the result that you have on your phone: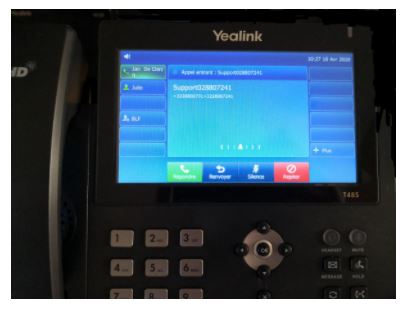 Was this article helpful?
0 out Of 5 Stars
| | | |
| --- | --- | --- |
| 5 Stars | | 0% |
| 4 Stars | | 0% |
| 3 Stars | | 0% |
| 2 Stars | | 0% |
| 1 Stars | | 0% |