Device connection
0 out Of 5 Stars
| | | |
| --- | --- | --- |
| 5 Stars | | 0% |
| 4 Stars | | 0% |
| 3 Stars | | 0% |
| 2 Stars | | 0% |
| 1 Stars | | 0% |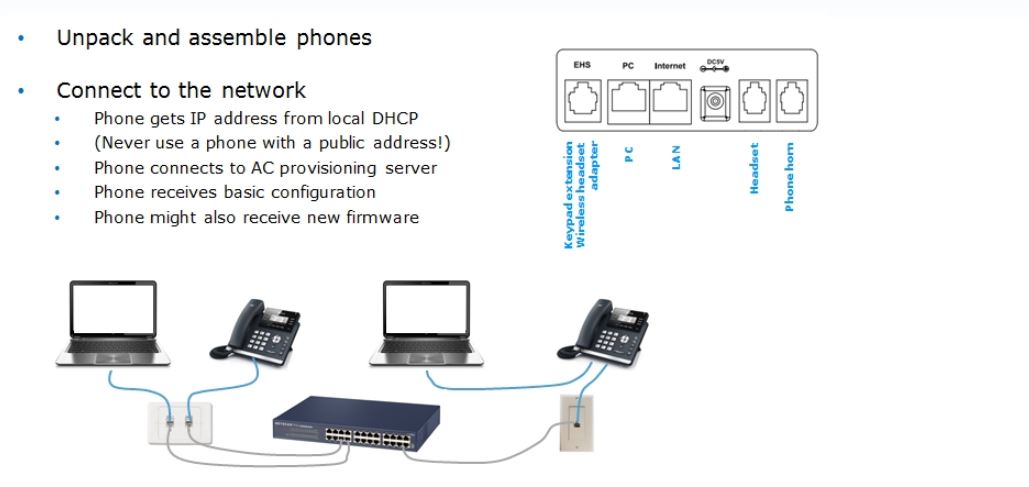 The phones that we offer are automatically provisioned. This means that they receive their most important parameters automatically from our servers when you connect them to your network. The only parameter that needs to be entered during the configuration is the MAC address of the phone. This allows fast and secure deployment of phones.
Please refer to our term and conditions for the utilization of devices not provided or supported by us.
Was this article helpful?
0 out Of 5 Stars
| | | |
| --- | --- | --- |
| 5 Stars | | 0% |
| 4 Stars | | 0% |
| 3 Stars | | 0% |
| 2 Stars | | 0% |
| 1 Stars | | 0% |