Algo 8180 SIP audio alerter
Algo 8180 SIP audio alerter is configured partly on the portal and partly via the device GUI.
Paging is used to make a one-way announcement and when the extension is called for ringing the 8180 will play a wave file (tone, announcement). This can be used for example safety, security or emergency ring tones.
1. Device creation in the portal
Add 1 device of type PC/Tablet for the paging and 1 for the ringing.

Fill in the Device Nickname. Once the device is created connect your Algo to the Internet.

Note : If you want to be able to use multiple ring tones you have to create multiple devices. Same for multiple paging.
2. Settings to be configured in the Algo 8180 GUI
– You need the following settings from the portal:

Note: The default password password should be changed manually to the provisioned password.
 Enter the sip domain, Ring /Alert Extension, Authentification ID and Authentification Password.

In the Tab advanced Setting  – Advanced SIP you have to adapt the Register period to 360 and the Keep Alive activated to 15.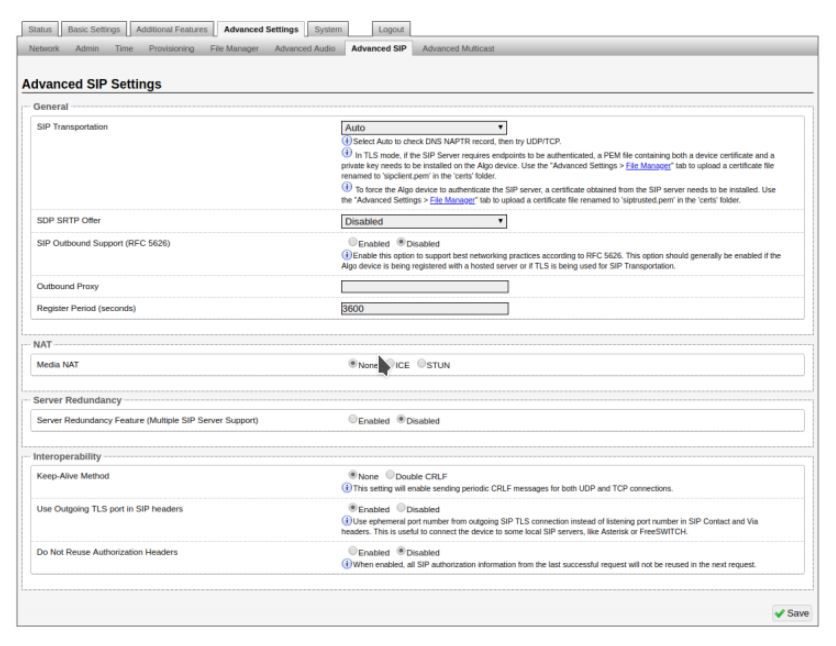 Note: In case you are working with multiple audio Alerter 8180 you can work with master and slave and define zones. Pay attention that your switch need to support broadcast in this kind of cases.
If you need to have multiple ringtones or paging you have to go to tab Additional Features and add the credentials of the other ringtones and or Paging.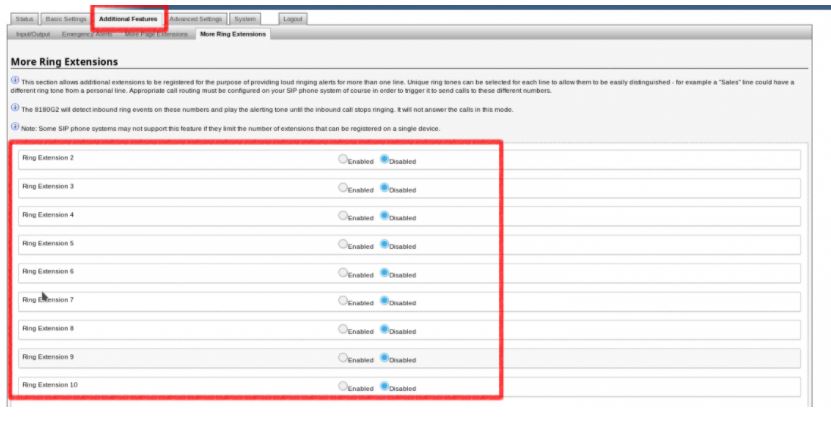 3. Multicast
The Master unit transmits to a configurable multicast zone, and all the Slave units listen to the multicast zones assigned to them. When a Master unit receives a valid ring or page event, it will page or ring locally and also send out to the multicast zone. The multicast IP and port number must be the same on all the Master and Slave units of one group. The user may define multiple zones by picking different multicast IP addresses and/or port numbers.
Note: Make sure that the multicast IP address and port number do not conflict with other services and devices on the same network.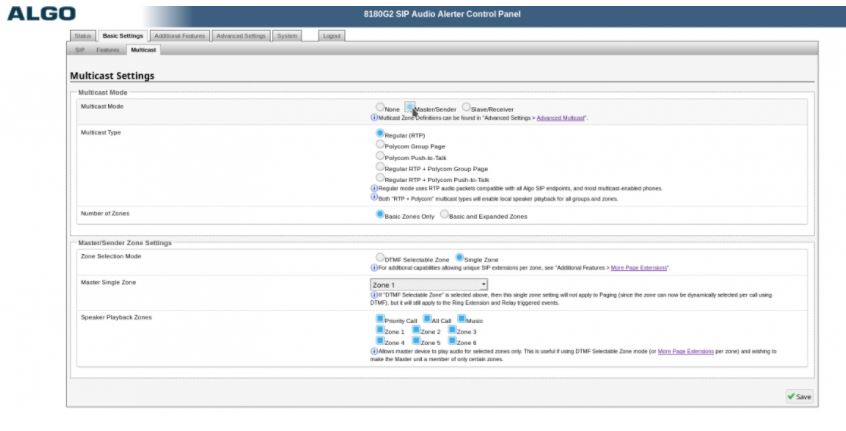 When the configuration is done you should be able to see the ringing and paging device registered.

4. Creation of the call flow on the platform
To trigger the paging or the ring you have to create a call flow. Different kind of call flow are possible. Here is just an example: