Quick Start Guide
0 out Of 5 Stars
| | | |
| --- | --- | --- |
| 5 Stars | | 0% |
| 4 Stars | | 0% |
| 3 Stars | | 0% |
| 2 Stars | | 0% |
| 1 Stars | | 0% |
Please join the Web Meeting via the meeting link you have received from the meeting organizer.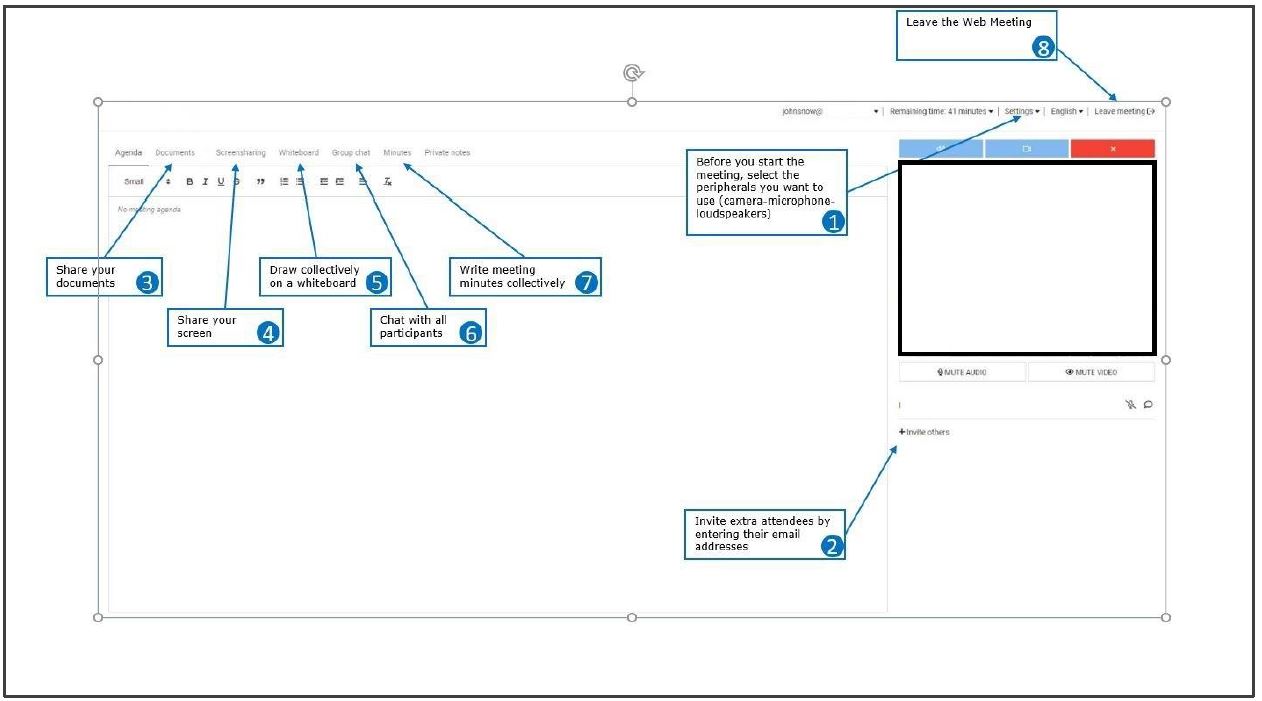 ➔ During a Webinar you will have additional functions available in your meeting room: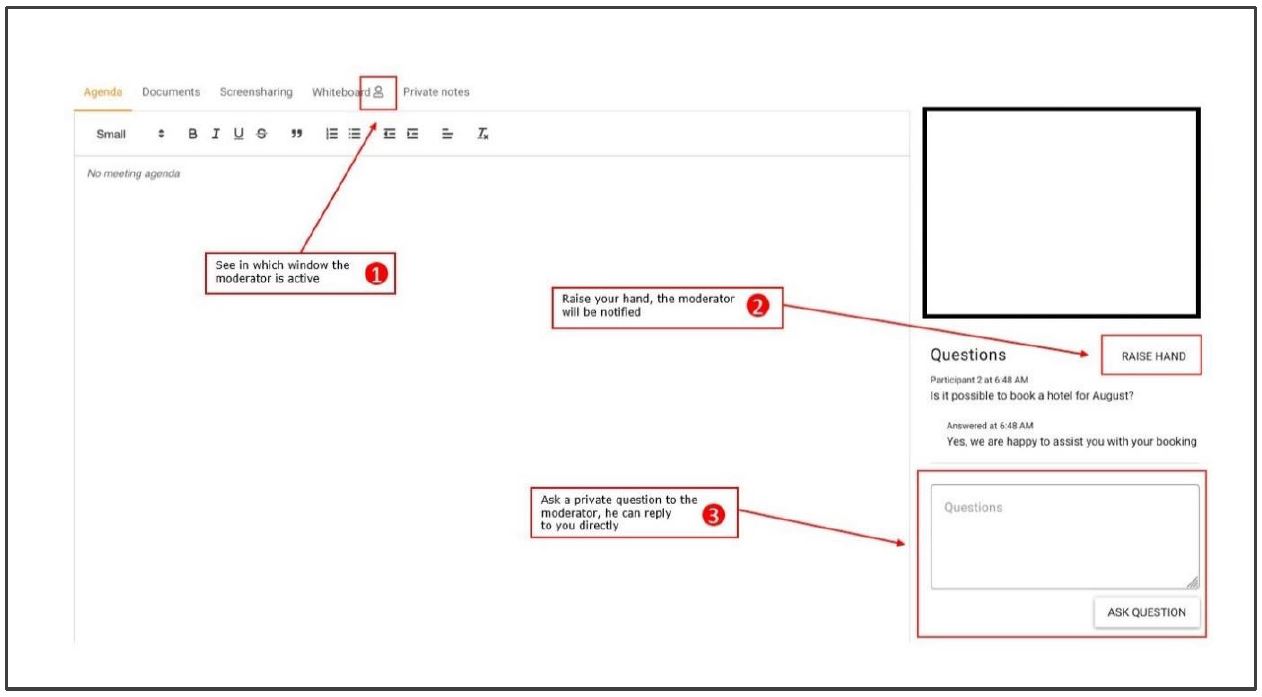 Functions during a Web Meeting are visible depending on the meeting permissions set by the Meeting Organizer prior to the Web Meeting.
Was this article helpful?
0 out Of 5 Stars
| | | |
| --- | --- | --- |
| 5 Stars | | 0% |
| 4 Stars | | 0% |
| 3 Stars | | 0% |
| 2 Stars | | 0% |
| 1 Stars | | 0% |