Credentials & Log in
Please use the credentials you have received via e-mail from your Partner to log on to the Web Meeting portal.
Click on the 'Log in now' button in your e-mail. You will be redirected to the login page.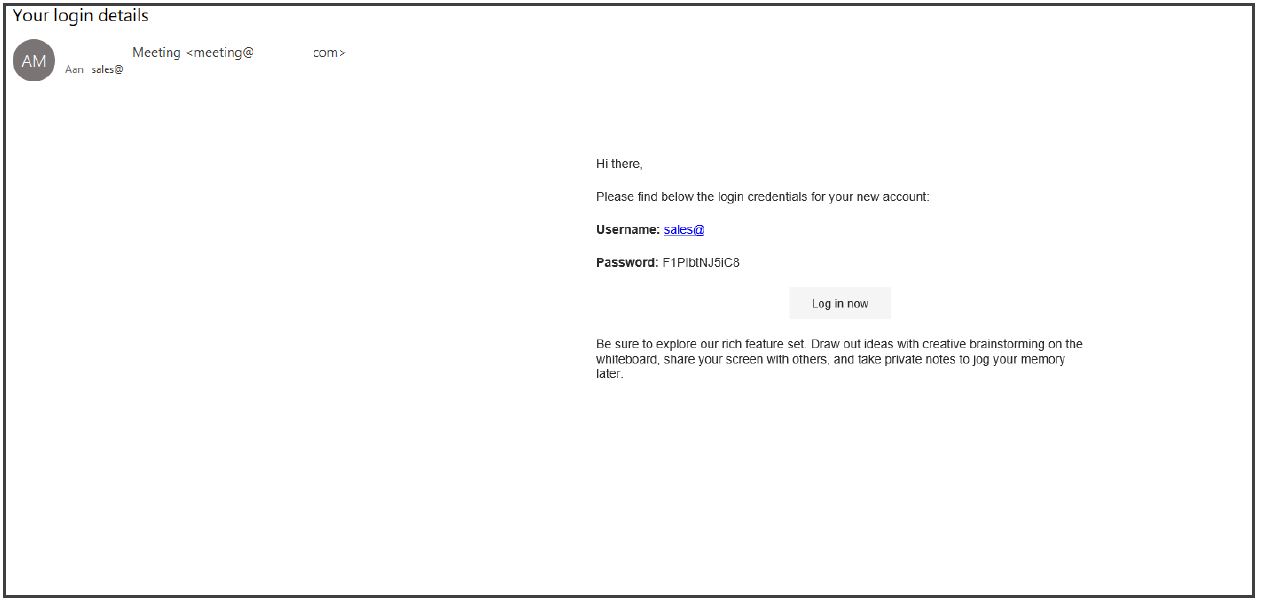 Enter your e-mail and password (from the e-mail you received) in the login window.
You will then be redirected to the Web Meeting portal where you can start planning and managing your meetings.
You can afterwards also reset and adapt your password by clicking on '>> Forgot your password? You can reset it here.' On the top right corner of the login window, you can also choose to change your preferred language.
By clicking on the 'join meeting' tab a new window will appear, here you can copy a meeting id or a meeting link that you have received to directly join that specific meeting. The 'register a free trial account' option is only for customers who don't have a Web Meeting account available yet.