Past Meetings
Here you can review all that meetings were planned, attended, or which you have been invited to in the past.
To view the details of this meeting simply click on the meeting room topic.
By selecting the check box(es) in front of the meeting(s) you can select the meeting(s) you wish to delete entirely. A red text 'delete selected meetings' will appear in the top right corner of the interface.
Click this text to delete the meeting(s). Meetings are automatically deleted after 360 days, but you can change this default setting.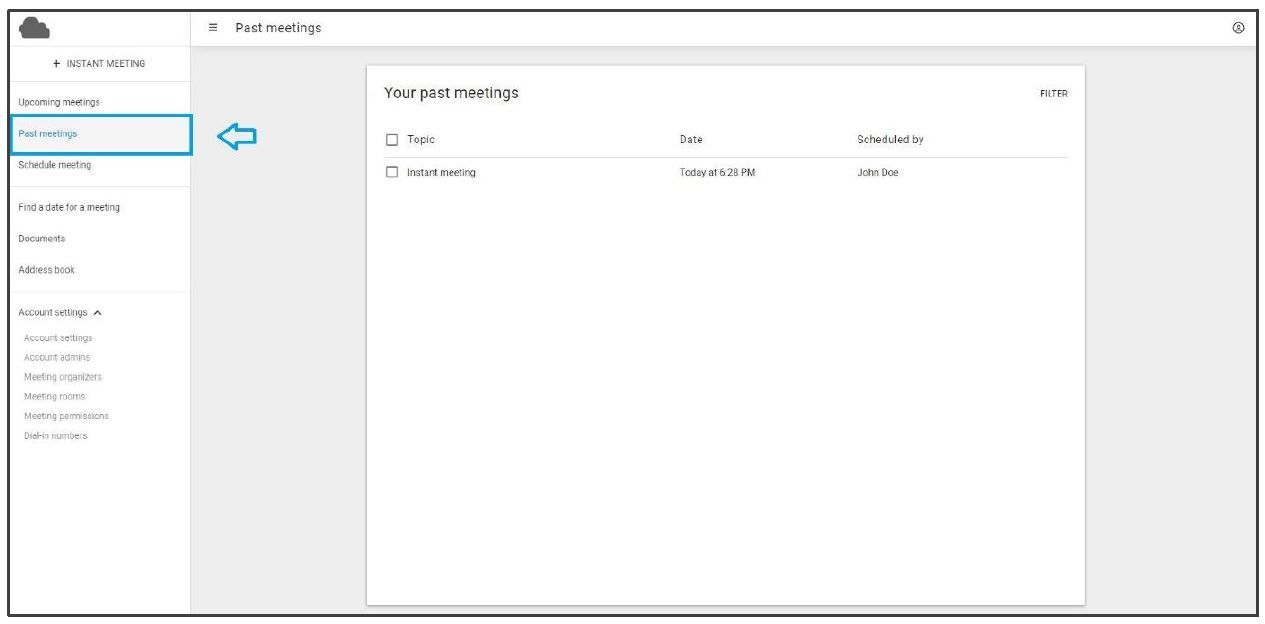 In the top right corner of your interface you can also click on the 'filter' button to start a search in your past meetings.
Fill in your desired criteria to do the search and hit the blue 'filter' button. The filtered result will be shown in the list below.