Documents
Here you can add documents to your library and will find an overview of all documents that you have uploaded in the past.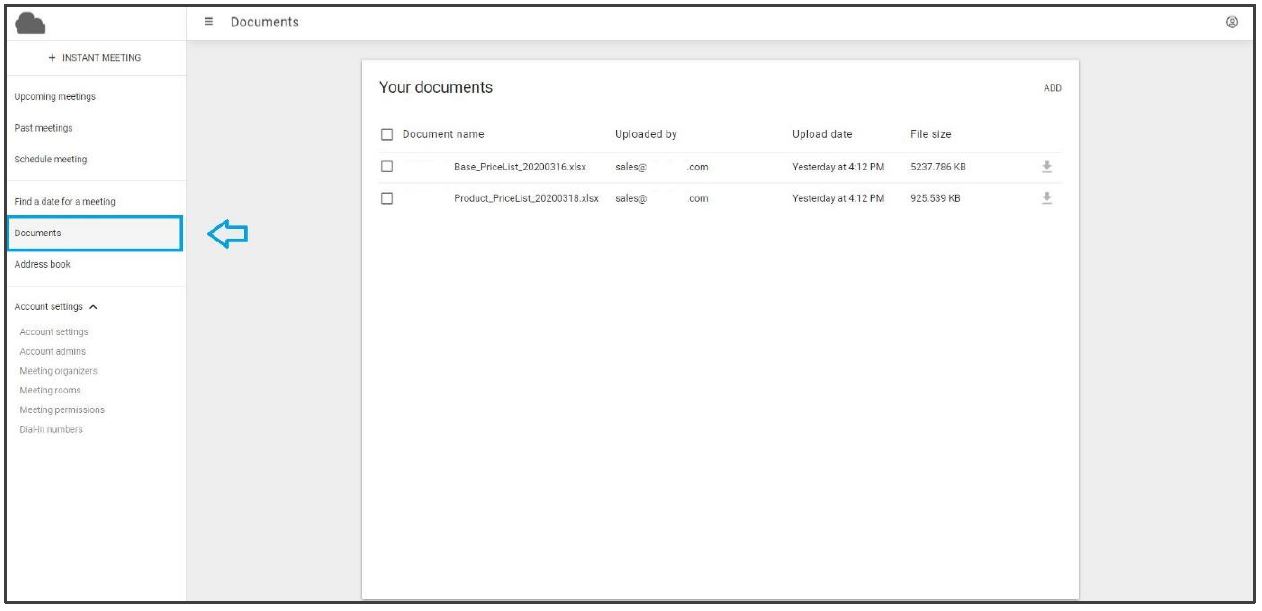 To add a new document, press the 'add' button on the top right corner of your interface, a drop-down window will then appear.
By clicking 'Pre-upload documents for the meeting' you can add documents from your PC to your library in the Web Meeting portal. Once your desired documents are selected, click 'add documents'.
Your documents are now added to your library. When scheduling a meeting room, you can as from now also add these uploaded documents from your library to the meeting room.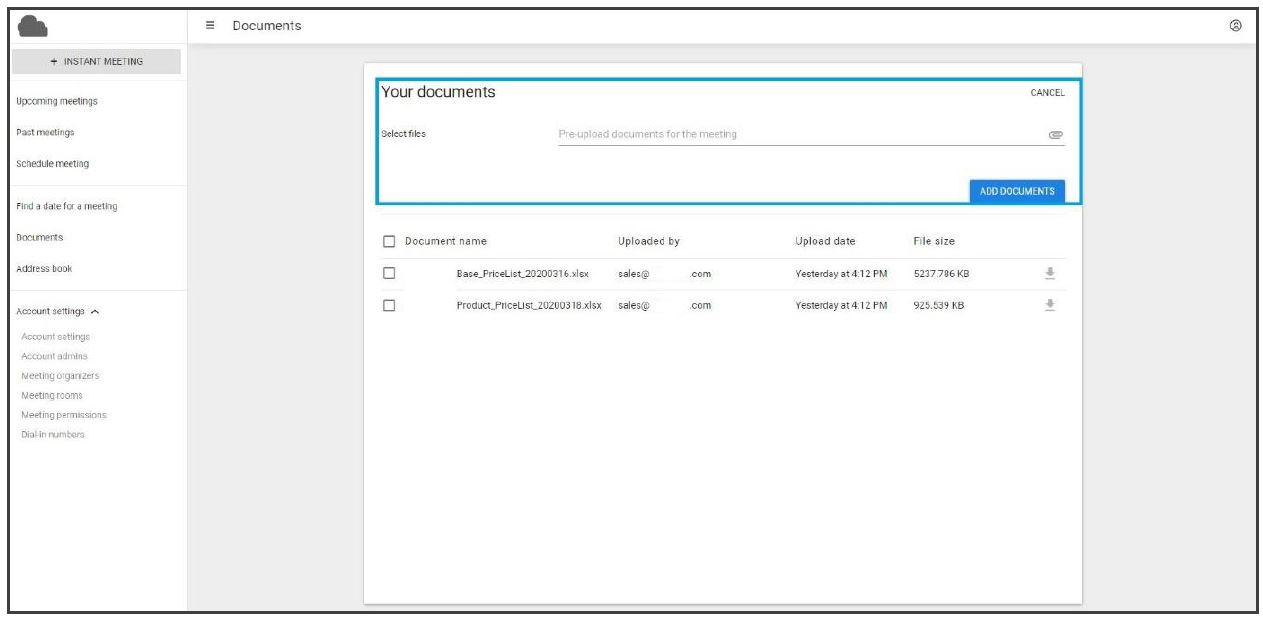 By selecting the check box(es) in front of the document(s) you can select the document(s) you wish to delete entirely. A red text 'delete selected Documents' will appear in the top right corner of the interface.
Click this text to delete the document(s). If you click on the download icon on the right side of a document, you can download that specific documents locally.