Portal & Interface
Via this portal & interface you can now configure and manage your meetings and adapt your account settings.
Note: The account settings are only visible by the Account administrator.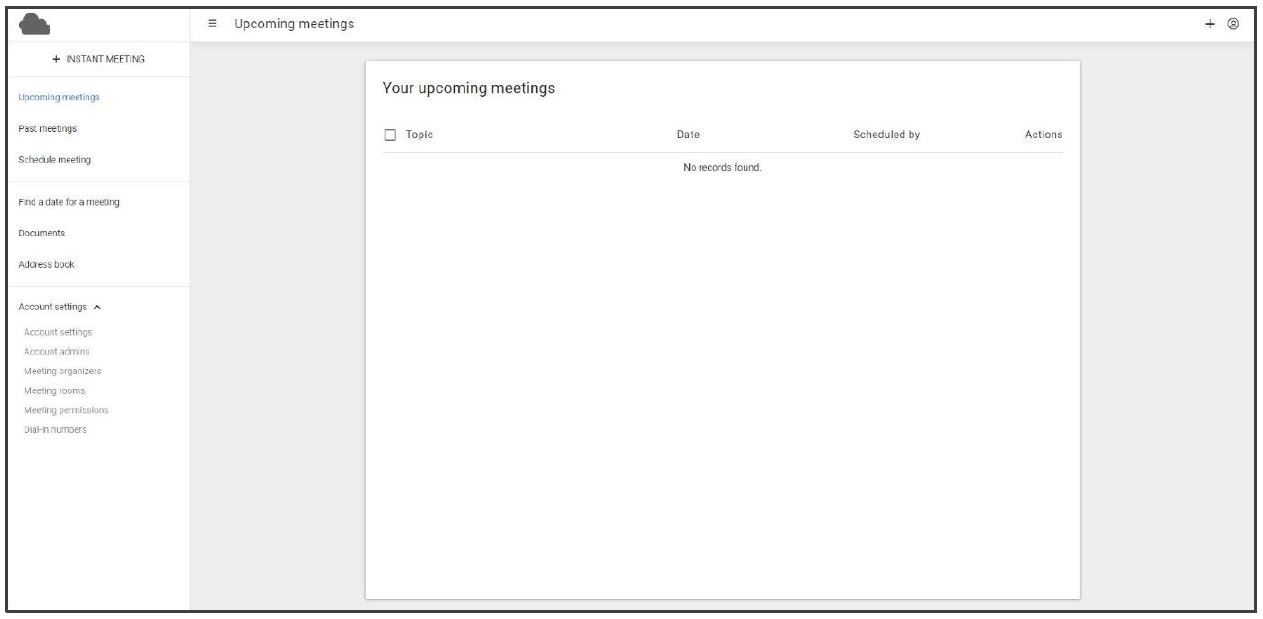 On the left side of your interface you will find all functions for planning and managing your meetings as well as your account settings. Depending on which function of the left side column you have selected, the interface will display the options for this function on the middle area of your screen.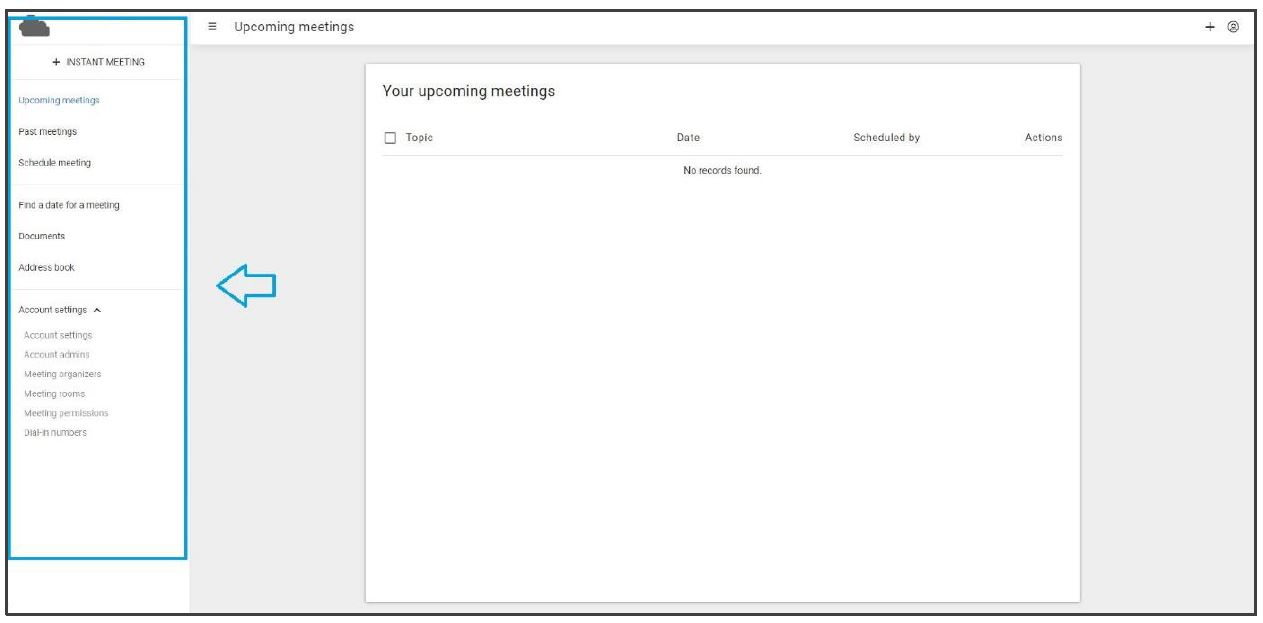 On the top right side of the interface you will find an icon to access your general settings, or logout from the portal.