Address Book
Here you can add e-mail addresses to the address book of your Web Meeting portal.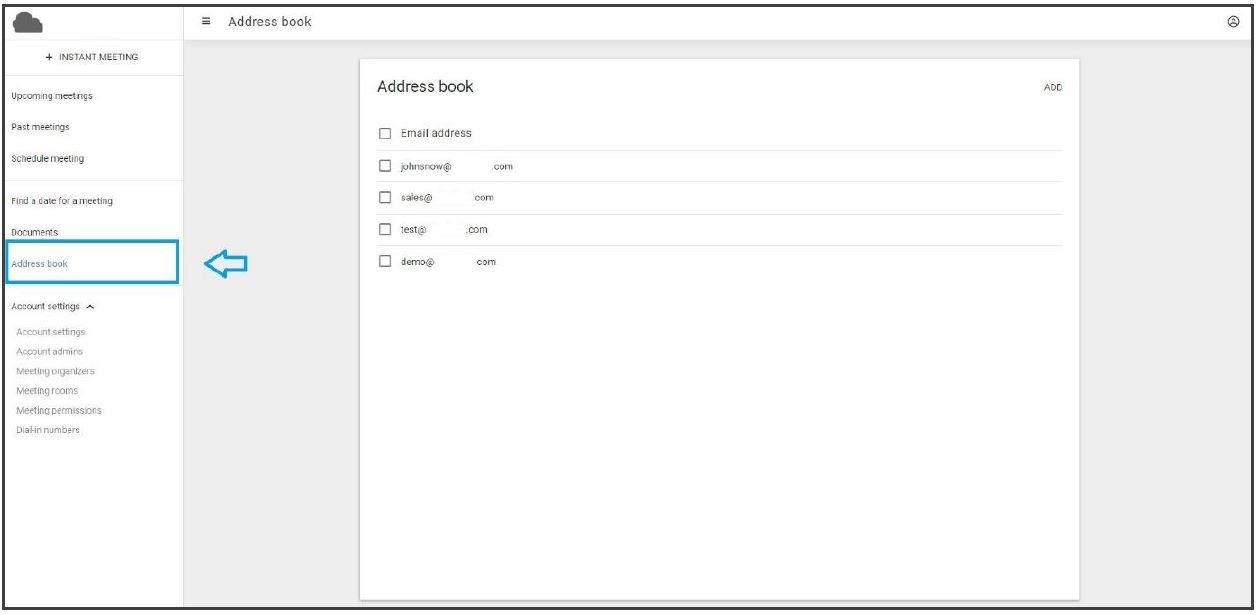 To add a new e-mail address, press the 'add' button on the top right corner of your interface, a drop-down window will then appear. Add the desired e-mail address into the input field and click on the blue button 'add to address book'.
At the moment there is no option to bulk-import addresses.
The address book is filled with the addresses of those you have added or invited for a meeting in the past. Those addresses are offered as a "type ahead" when you schedule a new meeting.
If you want to send out your invitation to multiple participants, we advise you to create a meeting request in your mailing system and simply add the meeting link to this invitation.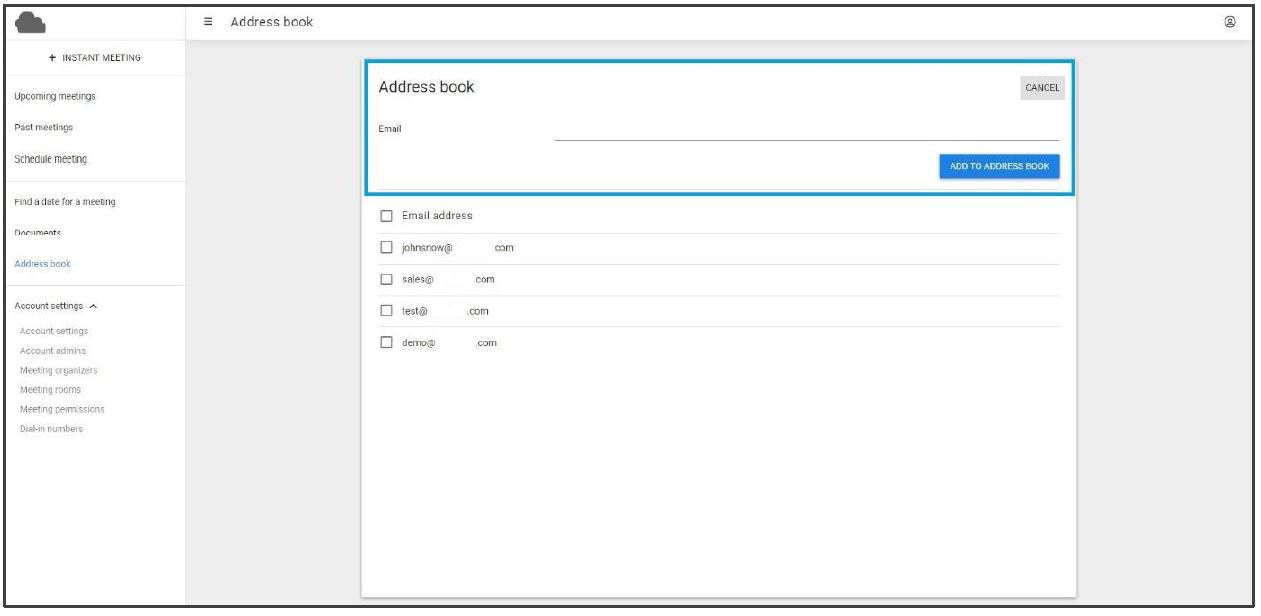 By selecting the check box(es) in front of the e-mail address(es) you can select the one you wish to delete entirely. A red text 'delete selected addresses' will appear in the top right corner of the interface.
Click this text to delete the address(es).