Joining
Joining
You can join a Web Meeting via the meeting link you have received from the organizer of the meeting.
By clicking on this link, you will be redirected to the login page of the Web Meeting platform.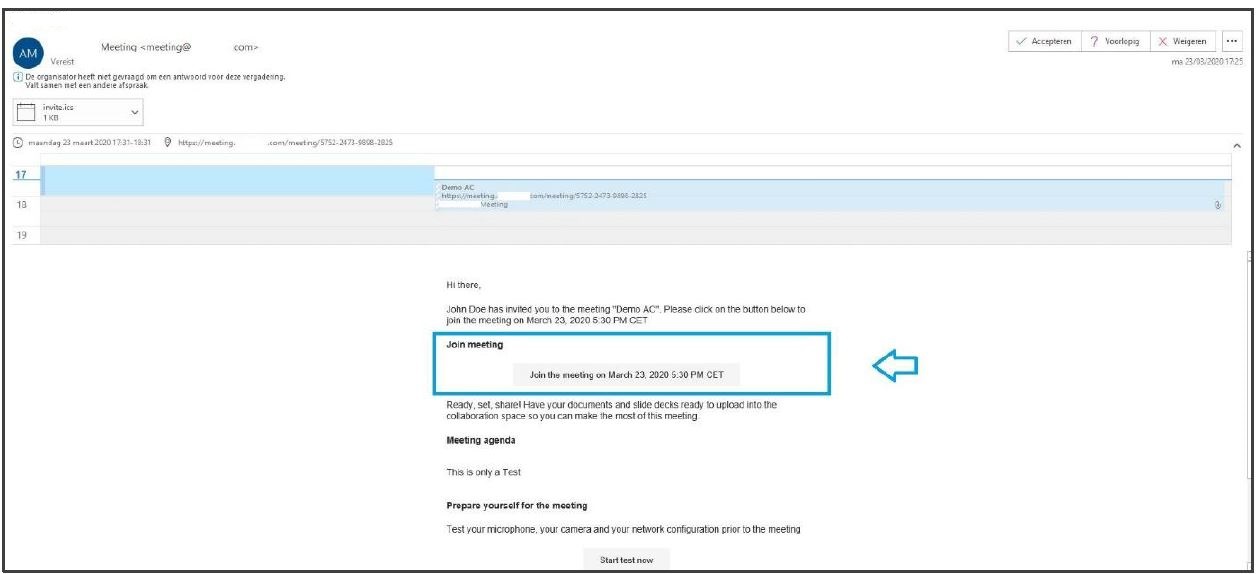 You can set your preferred language by choosing from the different options in the top right corner of the window. This will also affect the language settings in the Meeting Room itself.
Please enter your name, e-mail address, and if required a password, and then choose from the following options in the drop-down menu : 'Video and audio' or 'Audio only'. You will still be able to change these in the Meeting Room itself.
Please tick the checkbox with 'I agree…' and click on the blue button 'join meeting'.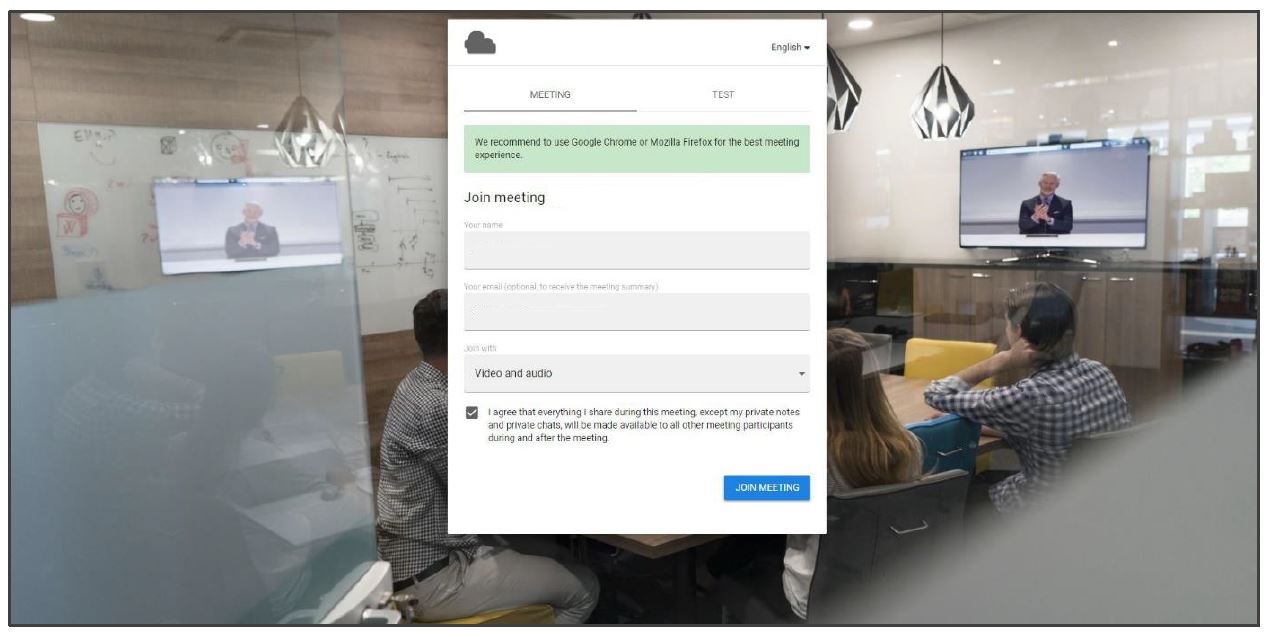 Optional: By clicking on the 'test' tab you can also run a test of your available devices and connections before entering the Web Meeting. Just hit the 'start test' button and follow the steps.


Once you have completed the steps above you will enter the Meeting Room.
Depending on the number of participants present in the meeting room the video screens will add up and divide automatically.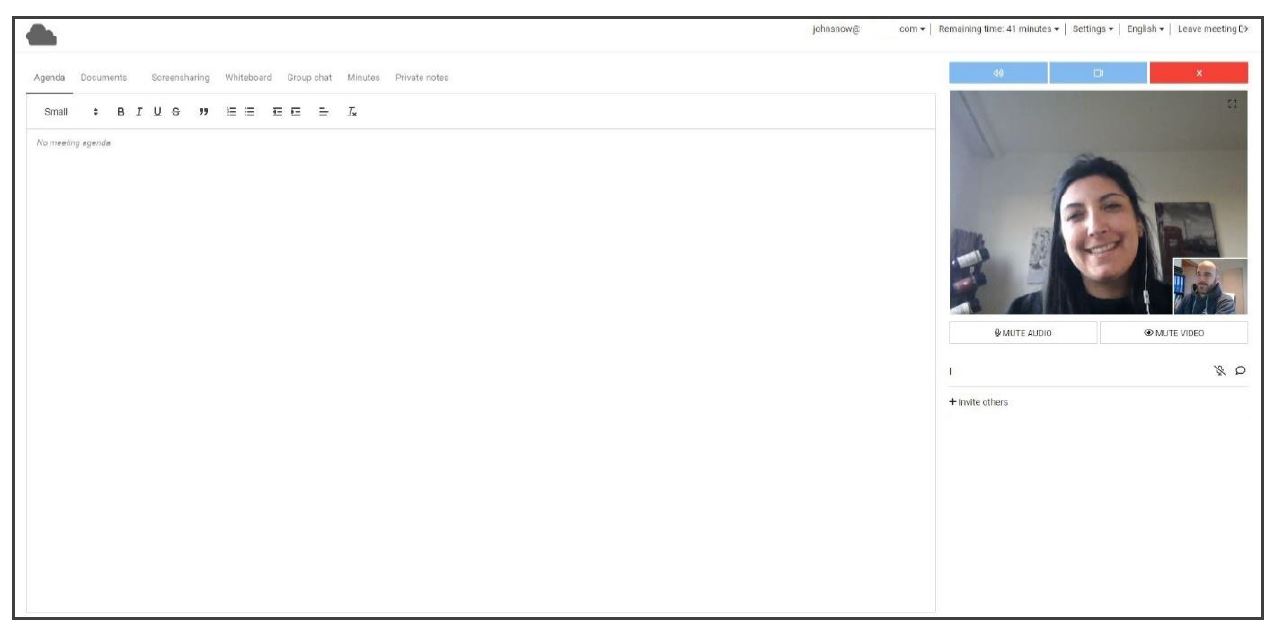 We advise you to immediately configure your settings for camera and microphone if you haven't done this already via the test tab when logging in.