Find a date for a Meeting
Here the meeting organizer can ask participants when they would be available for a possible meeting. You can create a poll and send it to other participants.
To create a new poll, click on the "+" sign at the top right of your screen.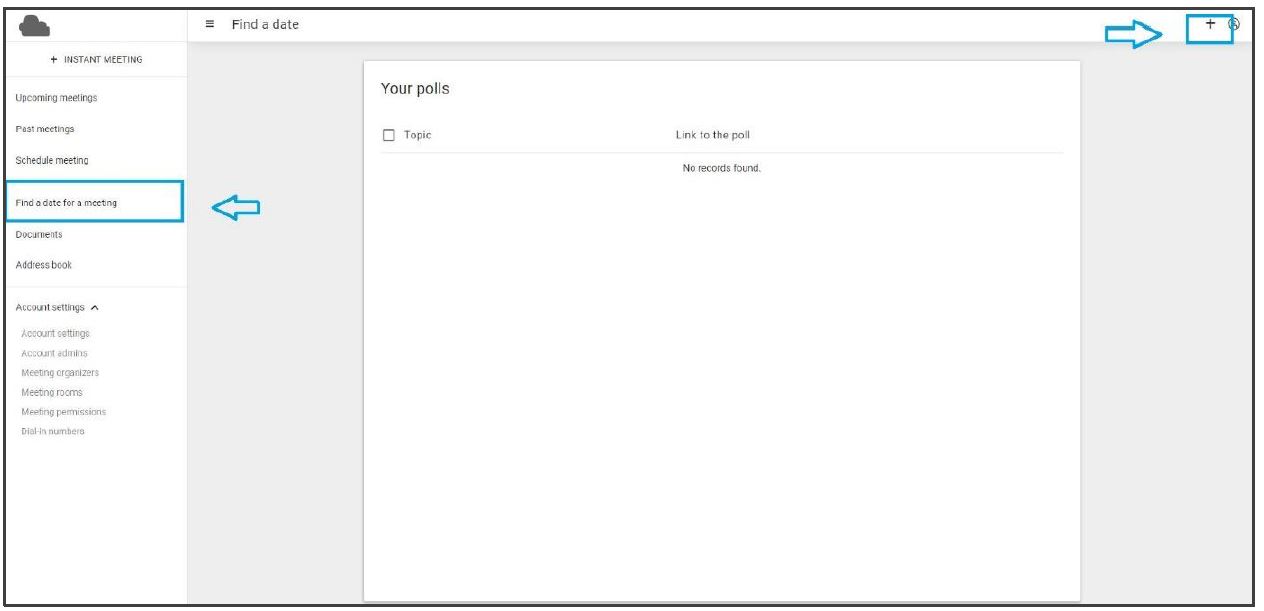 At this point you can create a poll to send to your participants. It is possible to propose different days and times. Just follow the different steps proposed.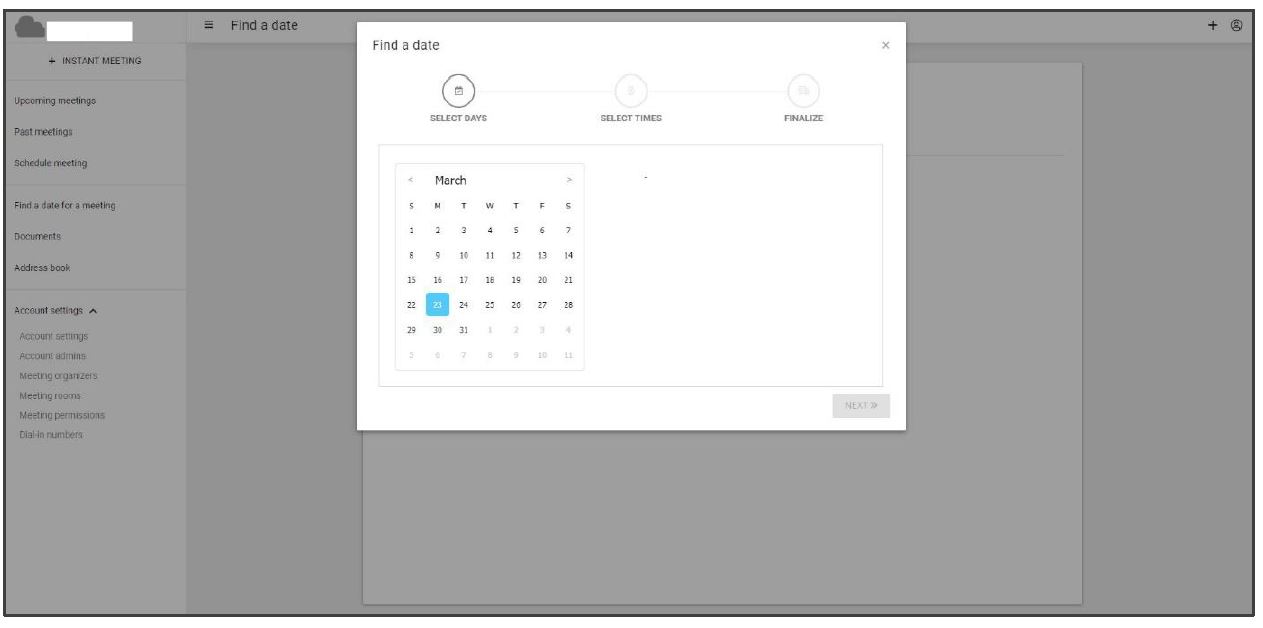 After having completed the poll options, the created poll will appear in the list. To access and view the poll, click on the poll link.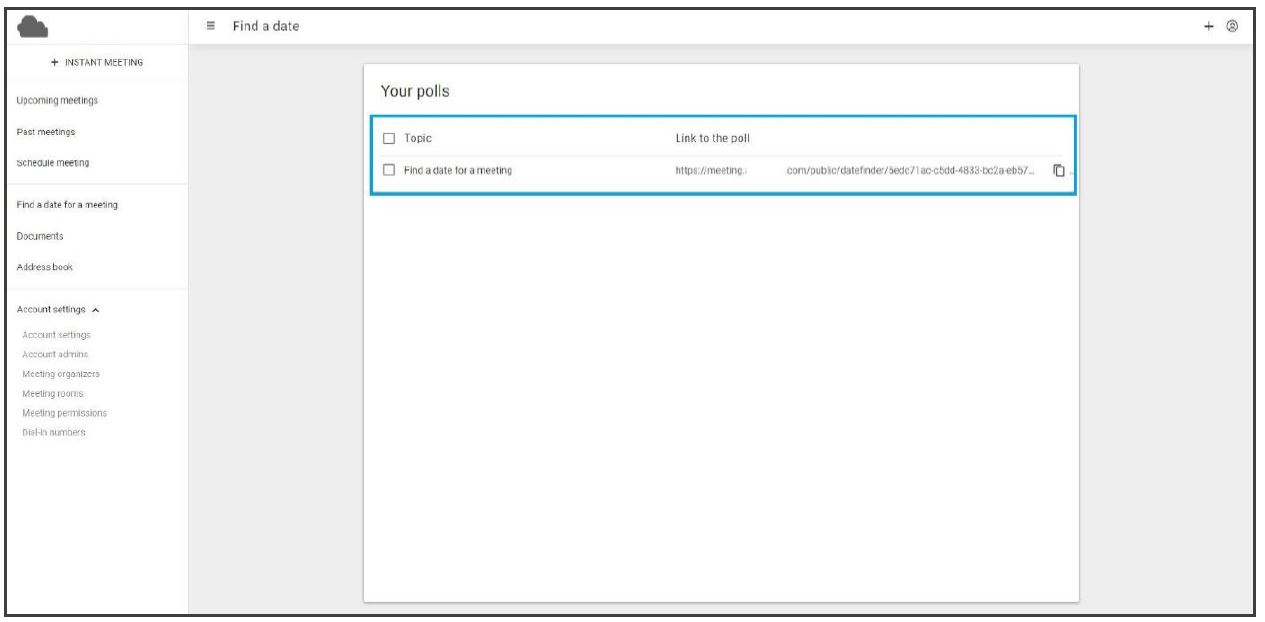 By selecting the check box(es) in front of the poll(s) you can select the one you wish to delete entirely. A red text 'delete selected polls' will appear in the top right corner of the interface.